Your Only Purpose Is To Live In Full Expression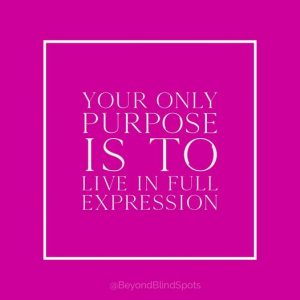 Is there any part of you, that you enjoy, but you've put it aside for some reason? Maybe you don't know how to incorporate it into your life? Maybe you don't think you have the time?
Find a way. ⠀⠀⠀⠀⠀⠀⠀⠀⠀
Prioritize a way – even if it's just a little time.⠀⠀⠀⠀⠀⠀⠀⠀⠀
Otherwise, it's like having a slow-drip hole in your essence. ⠀⠀⠀⠀⠀⠀⠀⠀⠀
If you want to feel free – reclaim your lost parts and be whole.